Our Family Caring For Yours
Want Affordable Dental Benefits? Check out Quality Dental Plan!
Did you know that we offer an in-house dental savings plan right here in our practice – for both new and existing patients?
We understand that traditional dental insurance premiums are expensive, and that insurance benefits are extremely limited on most plans. The good news is that as a member of Quality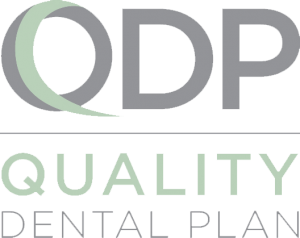 Dental Plan, all of your preventive care (including cleanings, x-rays and exams) is 100% covered in our office – and you'll also receive valuable member benefits on restorative care, like fillings, crowns and implants…even cosmetic dentistry!
We know that paying out of pocket can be expensive, so we've partnered with Quality Dental Plan to give our patients the kind of dental benefits they want and need. Now you can afford dentistry – and you can have the smile you've always wanted. Ask us today about Quality Dental Plan and how it can help make taking care of your smile affordable for you and your whole family!
Call our office today at (989) 686-7174 and start saving on quality dental care today.

Testimonials
My daughter had horrible anxiety about going to the dentist. They are so patient and understanding! I strongly recommend Generations to anyone in search of a dentist!
(Many people) compare terrible things in life to going to the dentist. I can't say this. I actually enjoy my dentist visits. The staff at Generations Family is wonderful. I can't say enough great things about Linda, Abby and the crew.
Great Staff! Everyone is friendly and easy to talk to. They were wonderful with my 7-year-old son. He enjoyed working with Lisa. She took away any fears and talked him through everything. Bringing up that she likes stuffed animals was all it took to make her his favorite!
What a wonderful practice these women have built! Very professional, kind and caring. They have up-to-date technology and have put a lot of care into patient comfort, both physical and emotional. I like the atmosphere because they obviously all enjoy working together — and they remember their patients!
My fiancée has always been afraid and terrified to go to the dentist. She always canceled her appointments due to fear until we found Generations Family Dentistry! They are so gentle with her and understanding. She never cancels anymore and LOOKS FORWARD TO HER APPOINTMENTS NOW! I cannot believe the change in her attitude when it comes to the dentist. They have always worked with her when it comes to paying as well. She needed to make payments and they helped her do that very easily. We recommend Generations to everyone!!
They do an awesome job here! The whole staff is so friendly and very knowledgeable. They show you your progress and take the time to explain everything they are doing and give you dental tips to keep your teeth super healthy! I've never had a better experience in any dental office I've been to. Highly recommend!
I can't even put into words how amazing they are. Everyone in the office is just a genuinely nice person. They aren't judgemental, they get you in quick for appointments, and they honestly care. I've never had a dentist in my life that was this great. I would recommend them to anyone!
I have been with Dr. Goltz for over 20 years. They are always kind and compassionate to me. Dr. King is just as kind as her mother. I highly recommend them as a dentist. They both are tops in my book.
Generations Family Dentistry really is like family to us. We started going to Dr. Goltz because my husband hated even thinking of going to the dentist. He went and has never dreaded his appointment again. We love their staff, kindness, professionalism, caring spirit even regarding our whole family. It is easy to recommend them because we know we can trust others will have the same experience.
Teacher
My kids and I had our first visit today, and I must say that it was a great experience! Everyone there is friendly and made us feel very comfortable. I am definitely glad we made the decision to go there. All three of us had our appointments at the same time and it was quick and easy. Thank you so much!
Sales Manager
I've been coming here my entire life and have always been greeted with smiles, professional care, and a group who has sound family values. I could never imagine switching care providers, each experience is A+!
Handyman
I have been a patient for over 20 years and I love everything about Dr Goltz and her staff. However, in a comical way, they know I am not a fan of dental procedures. They go out of their way to take great care of me and to ensure I am comfortable. The staff's friendly attitude and professionalism are unlike any other dental office. If there is an award to give this business for being the number 1 dental office, then I nominate Generations Family Dentistry!
Businessman
Generations Family Dentistry knows that you have many choices when seeking a dentist in and around Bay City, Michigan, so we have made requesting an appointment simple. To request appointment availability, simply fill out our online form, and our scheduling coordinator will contact you to confirm your appointment.
Are you new to Generations Family Dentistry? Welcome! You can save time at your first visit by checking out our New Patients information, or by printing out and completing our patient forms in advance of your appointment.
Want to brush up on the latest in dental care news? Get a behind-the-scenes look at Generations Family Dentistry? Then be our friend! Like us on Facebook for tips on keeping your smile bright, new dental procedures, an inside look at Generations happenings and more.
Contact Us
Our Location
Generations Family Dentistry is conveniently located in Bay City, Michigan — just a short drive from anywhere in the Great Lakes Bay Region. We are located in the West Bay Professional Building.